The Rotary Clubs of Westlake Village

The Rotary Clubs of Westlake Village are comprised of neighbors, friends, leaders, and problem-solvers who see a world where people unite and take action to create lasting change – across the globe, in our communities, and in ourselves.
With a combination of 85 years serving the Conejo Valley Community, we provide service to others, promote integrity and goodwill through our fellowship of business, professional, and community leaders.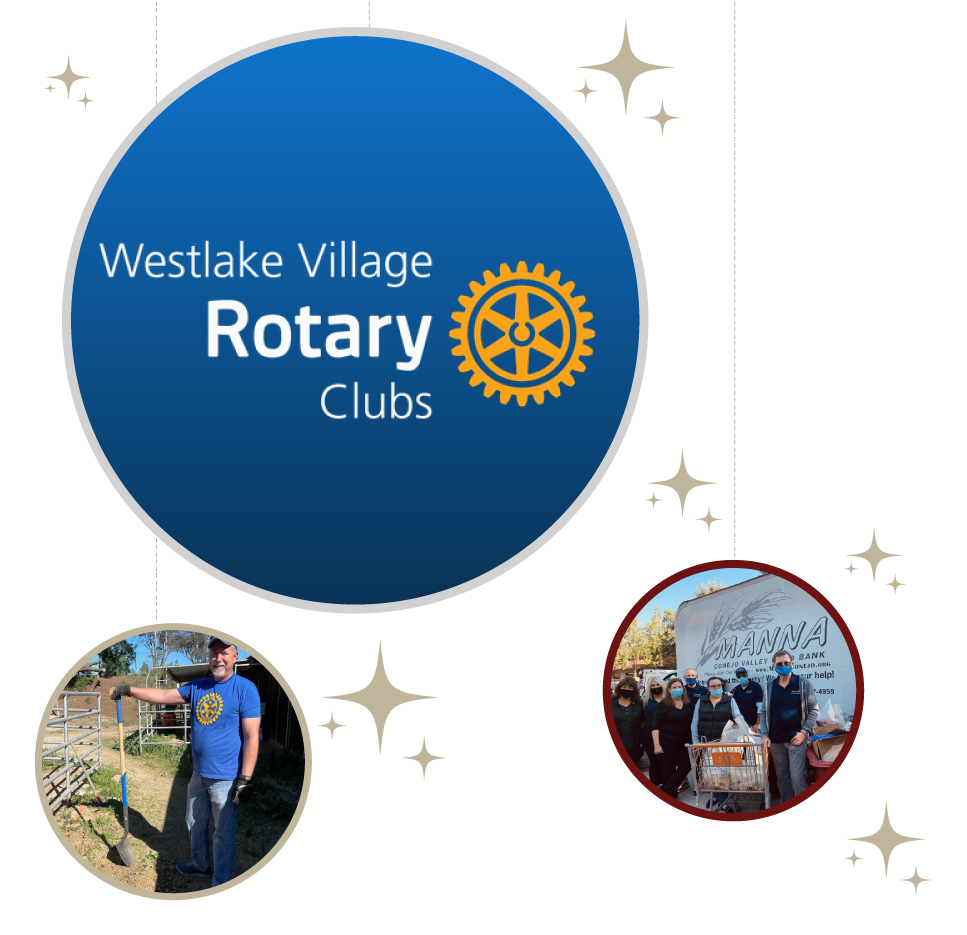 The Rotary Clubs of Westlake Village work together as part of a global network of 1.4 million members to:
Our clubs work to improve the quality of life in our community by actively supporting numerous organizations and causes. Highlights include…
Give Back. Serve Local. Make a Difference.
Get to Know the Rotary Clubs of Westlake Village
Rotary Club of Westlake Village
The members of the Westlake Village Rotary Club represent a diverse group of business, professional and community leaders who share the goal of working together to do good in our local community and internationally. Since 1972 we have been united in service above self, promote high ethical standards, friendship, and the strong belief we can help make our community and the world a better place. Find out how you can too by joining us at one of our Wednesday lunch meetings. Join Us!
Rotary Club of Westlake Village Sunrise
The Rotary Club of Westlake Village Sunrise has been making things better around the corner and around the world for over 37 years. We hold various fundraising events throughout the year. 100% of our proceeds of these fundraisers are earmarked to many local charities, including YMCA of Southeast Ventura County, Senior Concerns, and Many Mansions, and to Rotary grants helping the underprivileged in Niger and Honduras. We invite you to be our guest at one of our Friday morning meetings and learn more about Rotary!